The Final (3OT): UMass 62, Liberty  59
The Goat: Poor Offensive Line
The Stat: Andy Isabella- 303 yards receiving
The Streak: W2
The Record: 4-6
The 12-Game Pace: 5-7
The Emoji: 😎

The Minutemen put on quite a show for the fans at McGuirk, providing a perfect finish to their home schedule for the 2018 season and homecoming festivities! Receiver Andy Isabella continued his strong play on the season, to help compliment the work of QB Ross Comis. Efficient special teams and defensive efforts helped solidify the victory.
Final Grades:
Offense: A-
Ross Comis led the charge for the Minutemen offense, throwing for a career best 540 yards! Comis, the senior and West Virginia native, completed four passing touchdowns while adding two rushing scores of his own. The offensive line was unable to successfully block for Comis the majority of the afternoon, where he was constantly under pressure, and sacked seven times. It was another huge night for the Senior out of Mayfield, Ohio, Andy Isabella, who came into this game as the sole leader in yards receiving. Isabella's two LONG touchdown's on the afternoon and his nine receptions of the game helped solidify another extremely solid game of 303 receiving yards. While Freshman WR Samuel Emilus was quiet for the majority of regulation, he helped lead the offense during overtime where the Canadian native secured two touchdown completions including a 23-yard bullet from Comis. Sadiq Parker, Jordan Fredericks, and Brennon Dingle also served as nice secondary targets for Comis. UMass helped balance their passing game with a strong ground and pound run game approach. Senior Marquis Young led the UMass rush attack, rushing for 148 yards on 23 carries, averaging shy of 6.5 yards a carry. While it was a relatively quiet night rushing for RB Jordan Fredericks, the New York native did complete a nice run of 23-yards. Unfortunately, Fredericks' remaining 6 carries of the night combined for a total of 9-yards.   
Defense: B-
Upon a quick glance of the score sheet, it may appear that our defense mightily struggled again! However, there has been consistent improvement on our defensive effort since the game in Hartford against UCONN last weekend. It was a rather fair match between both sides in rushing, where the Flames ran for a combined 272 yards.  
To highlight the strong gameday positives on defense, graduate linebacker Bryton Barr, Jarell Addo, and Tyler Hughes nicely complimented the defensive effort, making some key stops during critical times of possession.  Isaiah Rodgers, Lee Moses, Brice McAlllister, and Jarell Addo each recorded interceptions.
Special Teams: A+
Ladies and gentleman, Cooper Garcia, not only lifted our season win total but helped lift the spirits of all UMass Football fans with his successful 22-yard game winning field goal in triple overtime!
Punter George Georgopoulos was not equally as effective and was outmatched by Aidan Alves of Liberty. Georgopoulos registered 2 punts on the day, with a long of 35.
Australian senior, Travis Reynolds, later entered the game and successfully pinned the Liberty offense with a 47-yard punt. Contrary to past games, Marquis Young was the sole Minutemen kickoff returner, where he averaged shy of 16-yards a return.
Next Week:
Before heading South to face off against Kirby Smart and the 5th ranked Georgia Bulldogs on the 17th of November, we have a very important test this upcoming Saturday in Foxboro, MA at Gillette Stadium against what appears to be a debilitating and weakening Brigham Young University team.
While Kalani Sitake and BYU stunned college football fans with a huge win against Wisconsin back in the middle of September due to a lack of conservative play-calling late in the game, they have been on a backwards spiral ever since. Sure, you can't fault them for losses to Washington and Utah State, but losing to Northern Illinois at home 7-6! That is a rough one! After another loss to Boise State last week, this is a BYU team who is equally as motivated to come out of their cross-country road trip by securing a win, which is critical in their fight for bowl eligibility.
A win at Gillette, in front of loyal UMass supporters, may be just enough for the NCAA Board of Directors to award us bowl eligibility, although ordinarily bowl eligible teams have a .500 winning percentage with at least six wins. This is assuming a loss in Athens to UGA, which would place us at 5-7. Then again, maybe we can win at Georgia? The Bulldogs have nothing to play for, now that they have secured the SEC East, and solidified their trip to Atlanta once again, as they are set to face off against Alabama for the SEC Championship Game. The Bulldog core has also been hit extremely hard by the injury bug, forcing Smart and Jim Chaney to rely on their inexperienced freshman and sophomores to fit their mold.
Let's place Georgia aside and focus on this upcoming week's game against struggling BYU! There needs to be a packed house at Gillette. With a 12 o'clock game, this early start leaves you with plenty of time to enjoy your extended weekend activities. With the start of our college basketball season Tuesday night, and our 9th-ranked UMass Hockey continuing their dominance throughout Hockey East, do not give up on football season just yet!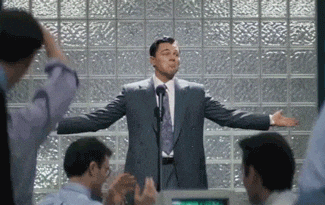 -Brandon Blumstein