While the Minutemen have mightily struggled of late, Sunday afternoon is the perfect time for UMASS to re-group and play a structurally sound game, both offensively and defensively. Coming off a big home win against VCU which secured Rhode Island's third straight victory in conference play, Rhody will be visiting the Mullins Center looking to keep their win streak alive. Our losing streak to begin conference play must eventually end! Sunday's matinee featuring closely-located rival Rhode Island is the perfect game to lift the spirits of our students, team, and coaching staff alike.

Recap of Semester Break
It is crazy to reminisce about the November Las Vegas Holiday Invitational, where we played astonishingly well against a basketball powerhouse in Nevada, only losing by thirteen! Our stunning road victory in Providence seems like a century ago, when Luwane Pipkins nailed twenty-six points, including the go-ahead layup with seconds remaining. Fast-forward to the 30th of December against UGA in Athens, where the Minutemen's 55% second-half team FT percentage, and low team 3PT percentage secured the victory to newly appointed Tom Crean's Bulldogs. Roughly one-year earlier we secured the win over UGA in Amherst, following a combined 12 team 3-pointers, and 5 personal 3-pointers from Carl Pierre himself, to win by 10.

The struggles and adversity faced against Georgia have carried over to the team's start to conference play, failing to record a win in each of our first six conference games, losing to La Salle, St. Louis, Dayton, George Mason, VCU, and St. Bonaventure.

What UMass Needs to do to Compete
DRIVE THE PAINT! Allow Pip, Pierre, and Curtis Cobb to drive. If there is no lane, or there is a fear of drawing a charge, dish out to Kieran Hayward at the top of the key for a 3-point attempt.
Allow Rhody to attempt 3-pointers! In Rhode Island's last game against VCU, guard Fatts Russell hit the team's only 3-pointer of the game, with a little under four minutes remaining in the contest.
Work on free-throws as a team. Missing a free throw on a one and one is a wasted opportunity.
With an expected healthy Rashaan Holloway, take advantage of the big man's services.
Record less turnovers! 13 team turnovers were recorded Wednesday night against the Bonnies.
Sunday is the day to record both a win against a tough Rhode Island squad and in our conference-play standings. Make sure to pack Mullins for what should be a very entertaining game. Don't worry, there is nothing to miss out on. None of the Patriots are playing in the Pro Bowl anyway!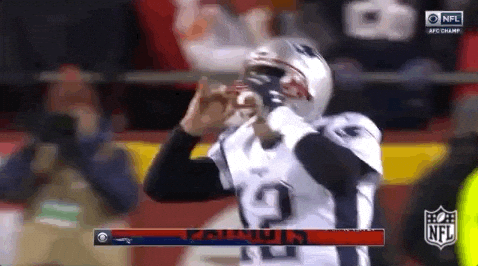 -Brandon Blumstein